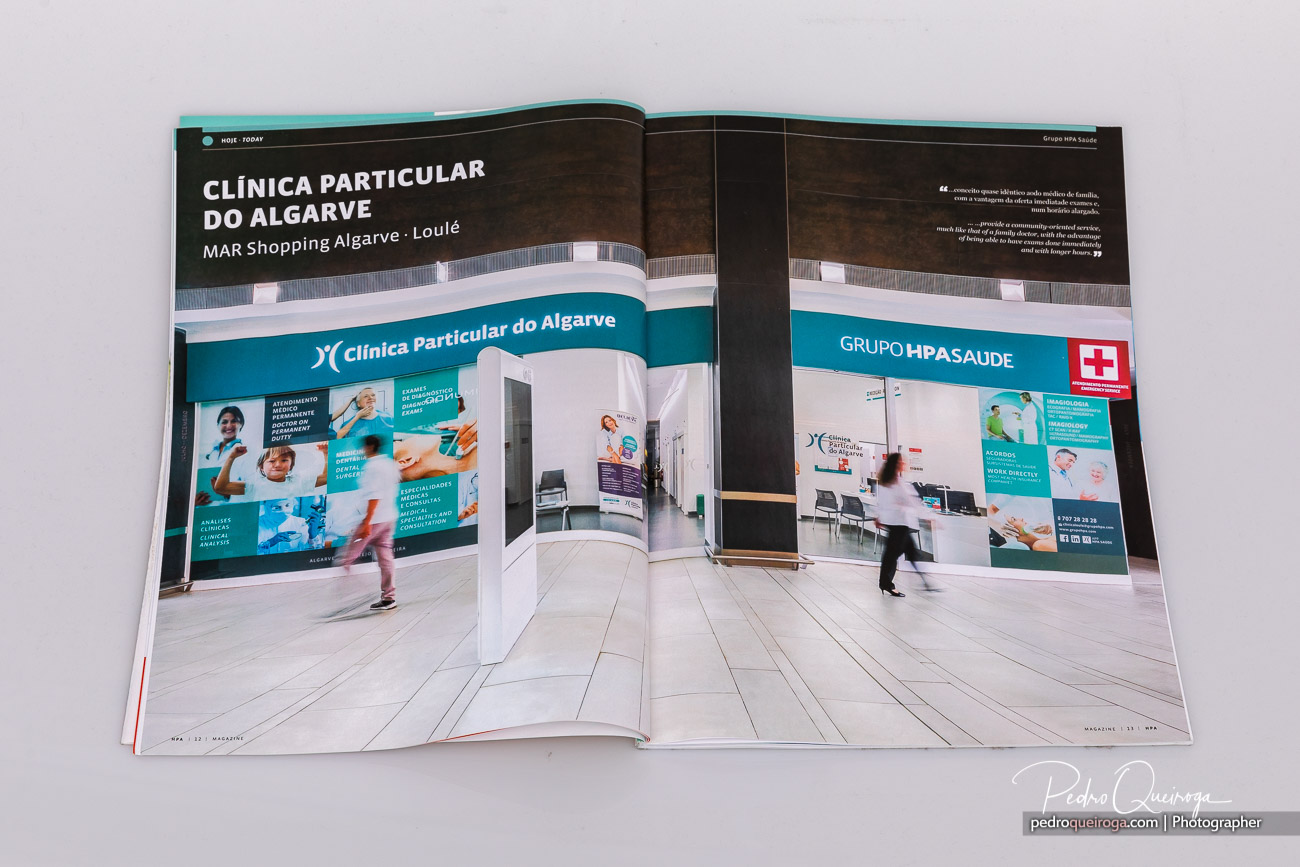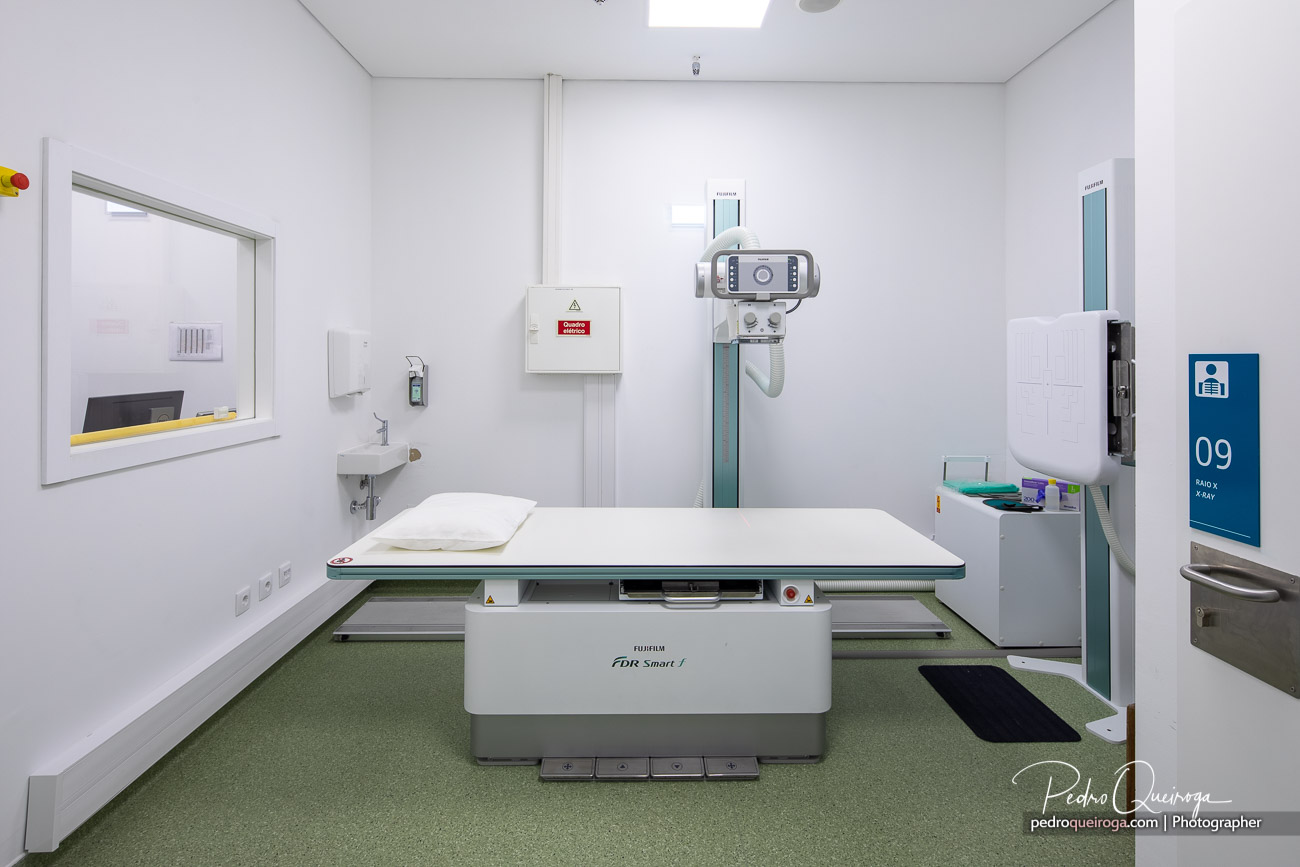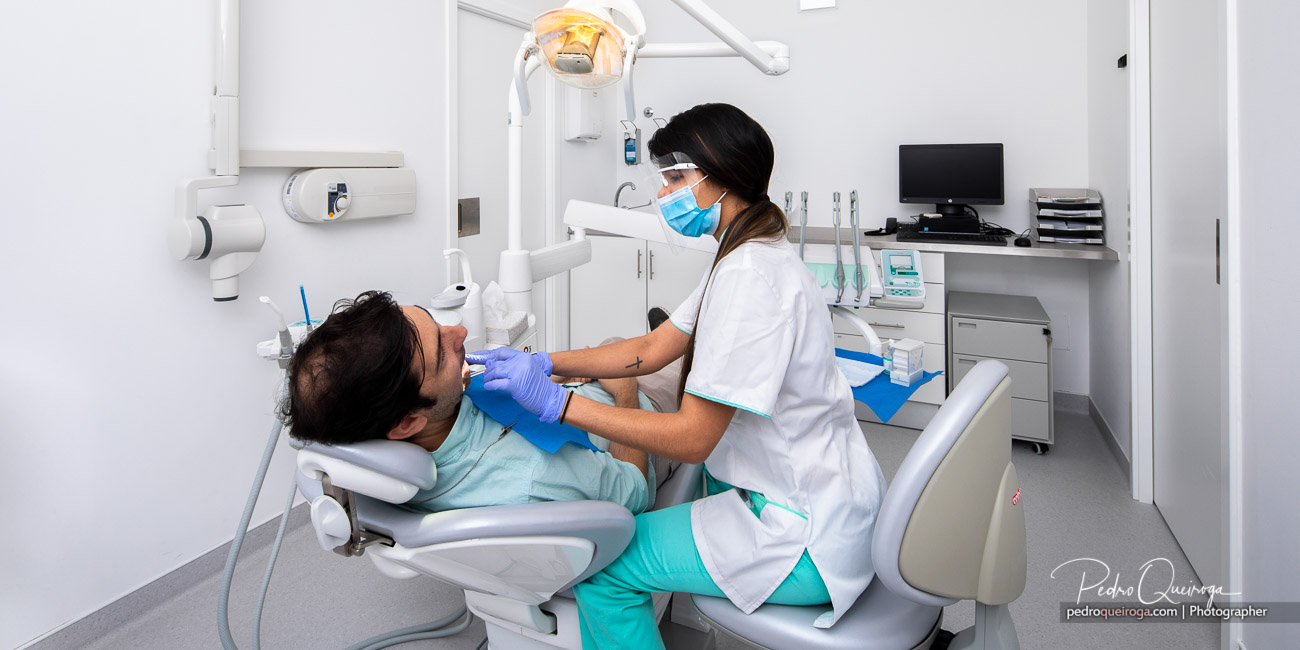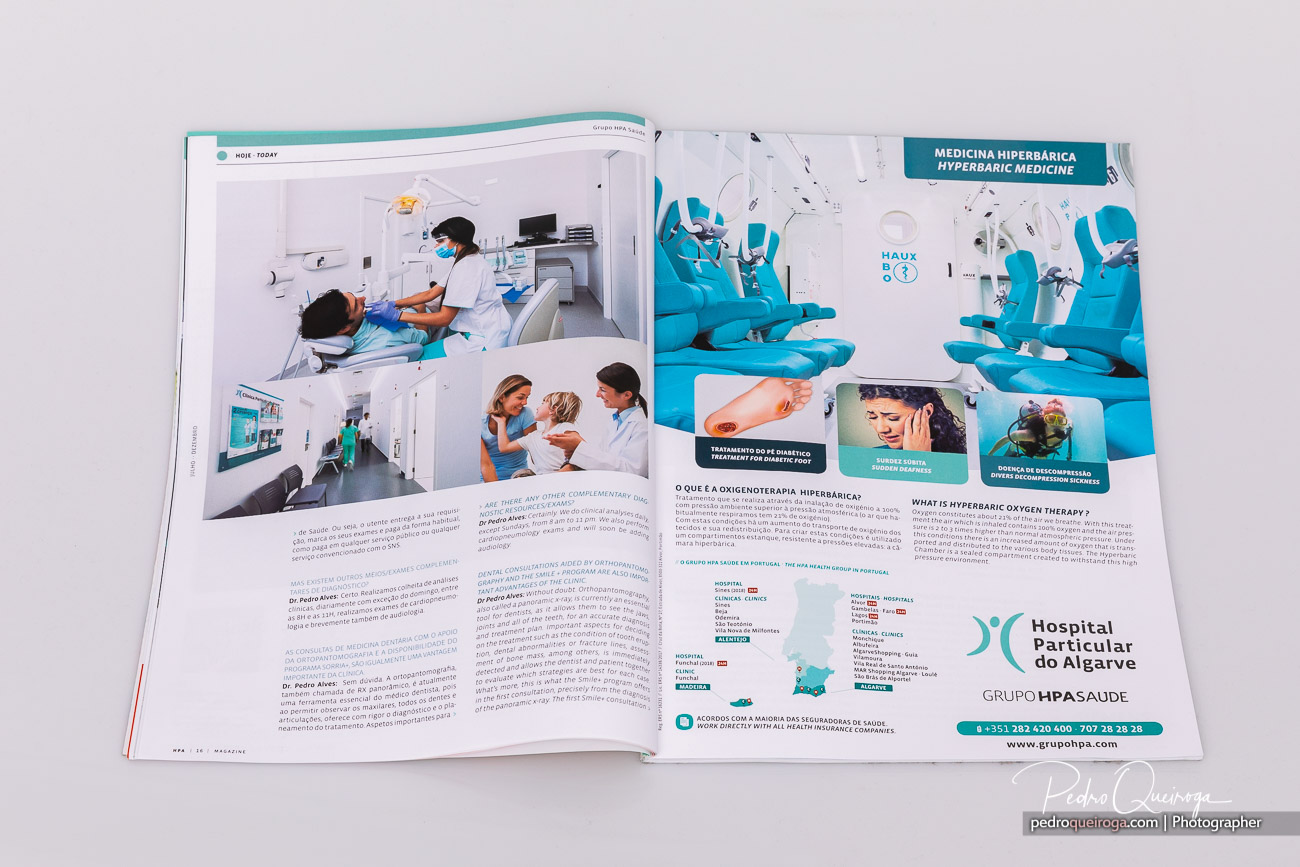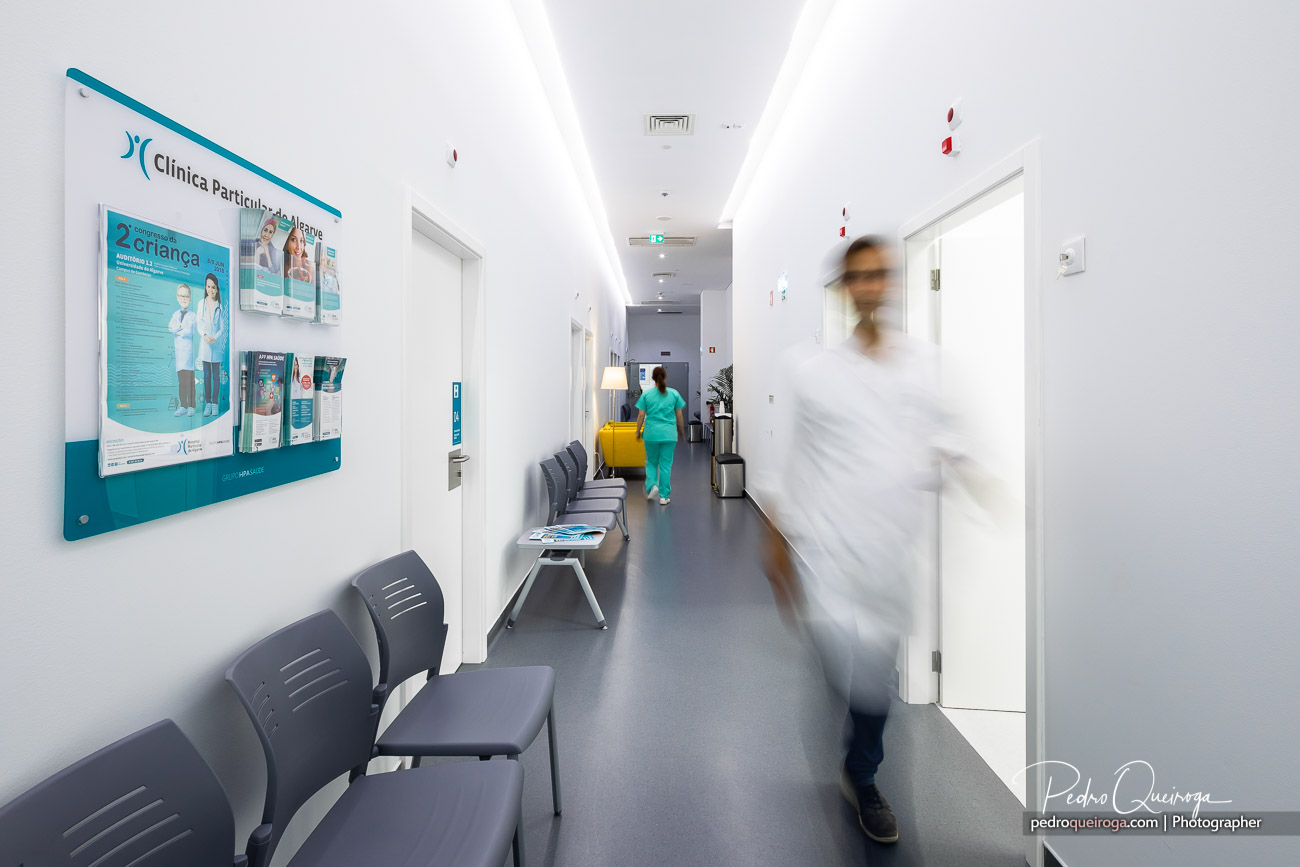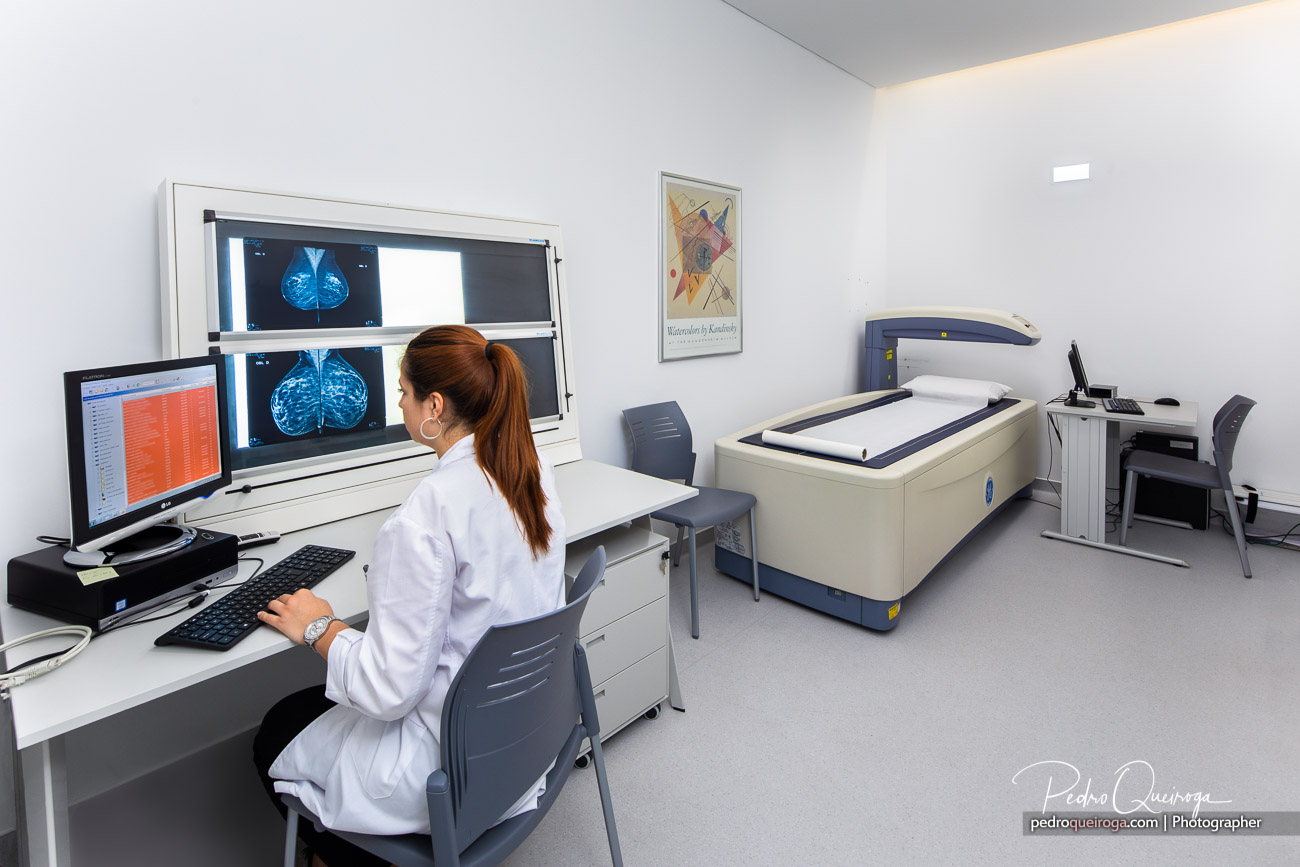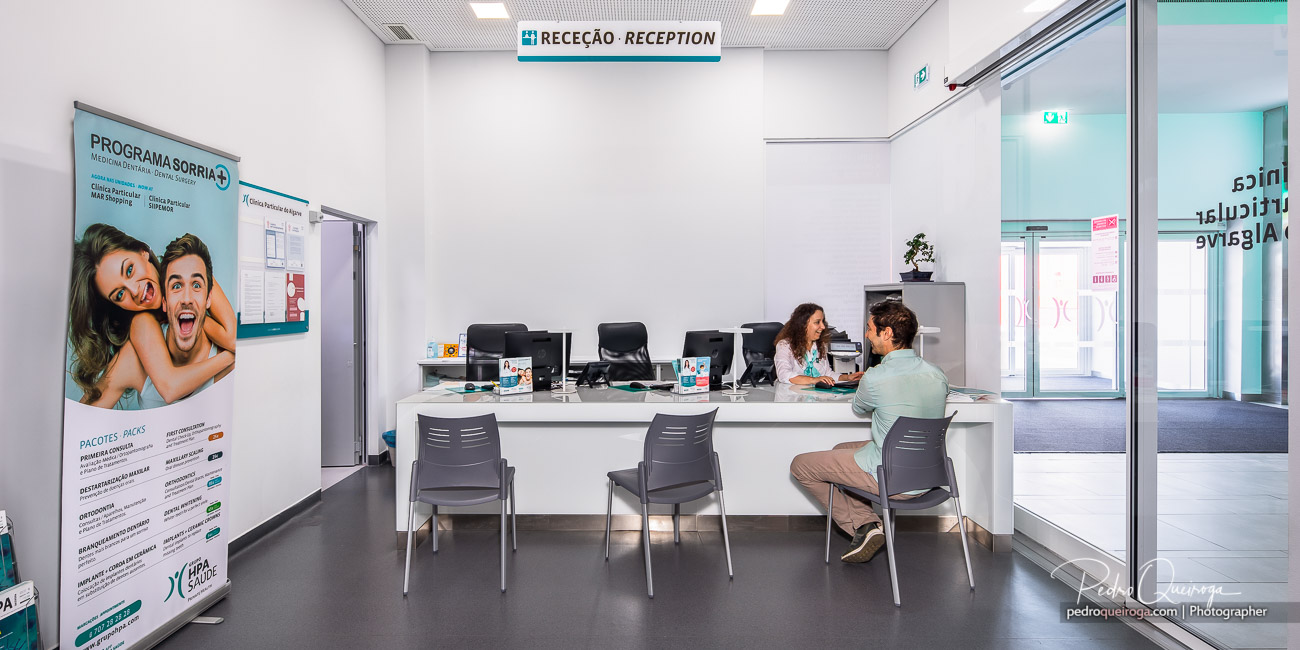 Business Photography
Business photography can be applied to any industry. The Private Clinic of Algarve, from the HPA Saúde Group, works in the health area and is located in the MAR Shopping Algarve Shopping Centre in Loulé. Having started its activity relatively recently, particularly in 2018, it is extremely important to invest in strong external marketing.
The presentation of a company in the various media and social networks requires an intense focus on the image. Hiring an Algarve photographer, professional and passionate about the art of photography, is what this clinic decided to do, for reasons of proximity and mainly quality. Registering the environment, the daily life of its doctors, nurses and other employees, of its various services and equipment, without resorting to databases, gives its clients a truer, real, personalized and spontaneous image.
Business Photography is also indispensable for a good internal marketing of a company, closely related to the well-being of those who work there, which in turn is reflected in the service to the public and in the quality of the provision of the respective services. The portrait photography used for various situations, such as badges, websites, human resources recovery activities, as well as the photographic recording of events, can undoubtedly help to promote a positive energy in your company.
NOTE: This text was automatically translated from the Portuguese version of the website, please excuse any mistakes. Thank you!
Additional Complementary Services
It might also be useful to have 4K video or aerial images. For more information please Contact me.