Architectural Photography Algarve: Interior Photographer
Architectural Photography Algarve | This work is a bit different from Real Estate Photography. Generally it's a more time-consuming work, where the photographer seeks a more creative touch, in a record not always fully explicit, where the angle/perspective may be more closed and some details emphasized. More photos are delivered compared to the Real Estate Photography service and the post-production time is bigger.
Real Estate Photography and Video
Real Estate Photography and Video | This is a less time consuming work than the Architectural Photography, because the photographer's main concern is not the details, but a comprehensive and well-lit portrait of the house. Depending on whether it's a small apartment or a villa, 10 to 30 photographs are usually delivered (depending on the characteristics of the house).
Event Photographer Algarve
Event Photographer Algarve | I cover private parties, birthdays, baptisms, concerts, inaugurations, book launches, cocktails, sunsets, etc… In case of weddings, I work on a team with very experienced colleagues of my confidence. Dozens or hundreds of photos are delivered, depending on the event, the program and its duration.
Corporate Photography Algarve
Corporate Photography Algarve | Show anyone your office or business premises, your work team, the best equipment of your company, or even the car fleet. Show what's behind a successful company – The people. Depending on the company, you might not have to stop working, as I move to your business premises while in full operation.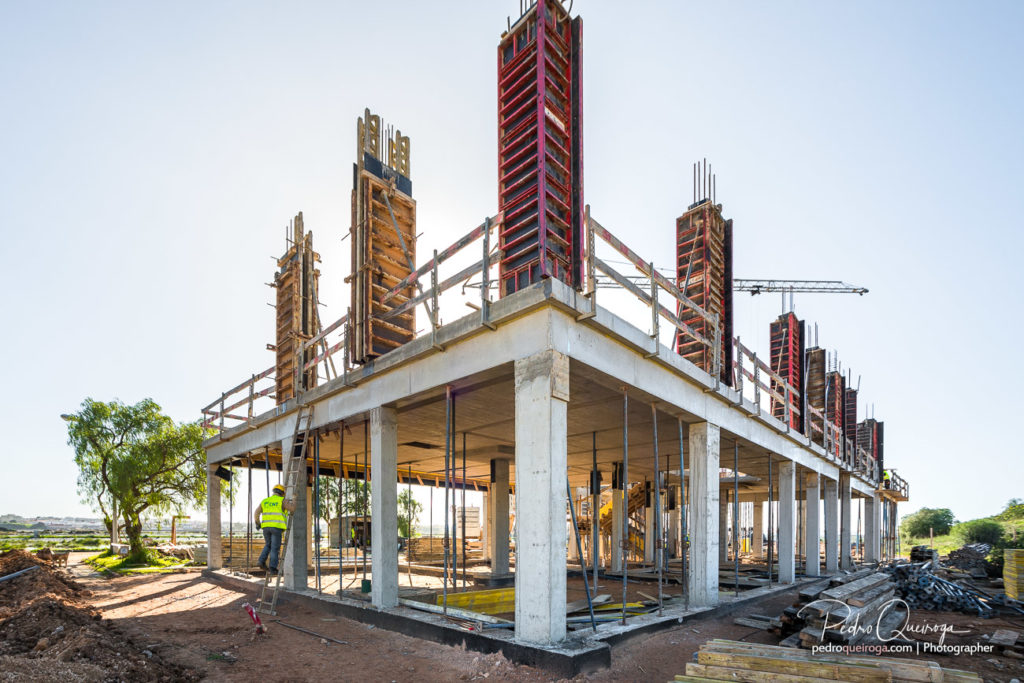 Construction Photography Algarve (and Video)
Construction Photography Algarve | I also have a 4K drone for video and aerial imaging. I have a large experience in the photographic and videographic follow-up of constructions and works in progress (both aerial and on the ground). If you are a builder and need to control the evolution of the work from a more comprehensive perspective, such as the aerial view, contact me.
Virtual Tour 360 with Matterport
Virtual Tour 360 with Matterport | Matterport 360 Virtual Tour and 3D Virtual Visits – Made with a "Matterport Pro2" machine of high precision and resolution.
To navigate through the house just click with the mouse on the place where you want to go. You can also click on the symbols at the bottom left corner of the virtual tour – With those options you can, for example, see the house from the outside, or take precise measurements. The "Matterport Pro2" machine uses depth sensors that allow the creation of a reliable 3D model and subsequently very precise measurements.
(after pressing the play button, it's possible to click and drag with the right mouse button also)
3D Aerial Photography
3D Aerial Photography | This work is characterized by a drone aerial survey, whose purpose is to create a 3D vectorial model of a certain terrain or construction. The work will be delivered in any of these formats of your choice, according to your needs (depending on the program you will use to open it):
Wavefront: OBJ
Autodesk: FBX
Autodesk Polyline: DXF
Autodesk 3DFace: DXF
3DS models: 3DS
Collada: DAE
Stanford: PLY
STL models: STL
U3D models: U3D
Corporate Video Algarve
Corporate and Institucional Video | This work is made with a 4K video camera in a SteadyCam like the "DJI Ronin-S". You may see here some of the equipment I use. In this case the video was made for Schreder Portugal to promote a team building event. It's also possible to include interviews and subtitles in the video, as you may see in the extended version of this video (5:36 min).
Obviously my logo will be removed, and you can choose to place your own company's logo or watermark (optional).